The wealth of Japan lies not only in its culture
but in its natural environment.
>> Live View of Mt. Fuji>from Yamanakako
>>Live View of Mt. Fuji > from the 5th Station

>> Weather Report

Our summer program will be operated in August.

The drawings below are orchids blooming in my yard.


Liparis (native orchid species)

Lady's Slipper Orchid (native orchid)



Trillium

Spring flowers make me busy drawing plant pictures.


Weeping cherry is in bloom. April 26




Prunus incisa (fuji cherry) at its peak. April 20








We are certified guide-interpreters and
members of the Japan Guide Association:
Please feel free to contact us.
e-mail: wildflowerwalk@nifty.com

Spring Program 2018 is coming soon.
Getting there: go to Transportation Guide




My yard in the village(March 20)
How do you like this photo?


March 2018-- Time to wake up!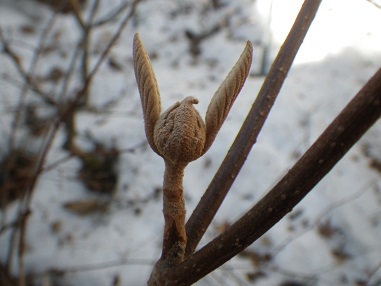 (Viburnum furcatum)
  

Ropes protecting the garden trees from snow.





A leaf scar of Japanese Walnut



A little lamb?



Moss is an important part of a Japanese garden. Many moss species prefer shady environments, but there also are sun-loving mosses.
If you have a glass bottle, you can easily create a tiny moss garden in your room.

A low-maintenance terrarium
with mosses and stones


Want to make one for yourself?










A rose?
No, a fungus.





Large Pink, a species of the genus Dianthus.





Vexillabium nakaianum

small but graceful



We are certified guide-interpreters, members of the Japan Guide Association

Akiko Ebihara

Natural History/

Transportation Guide